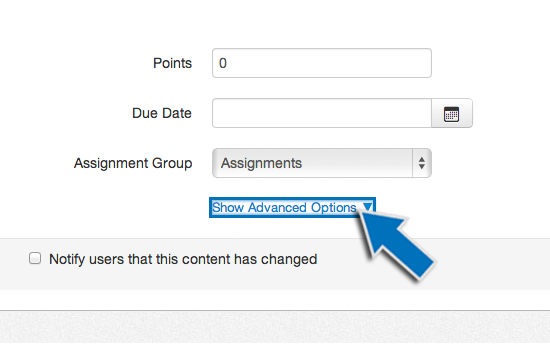 Utilizing Turnitin on Assignments
Step One
---
Create an assignment as usual. At the bottom of the assignment's page you will see an option to show advanced settings. Click on the Show Advanced Options link.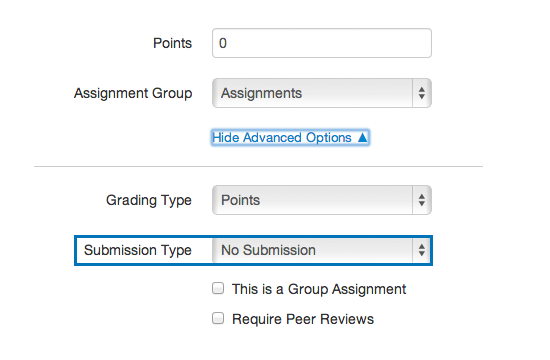 Step Two
---
Clicking the advanced option reveals the Submission Type dropdown menu.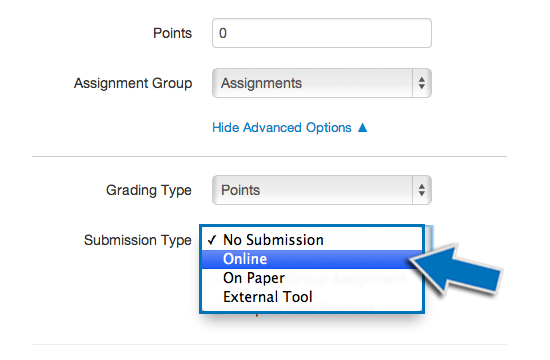 Step Three
---
Use the dropdown menu and select Online for the submission type.