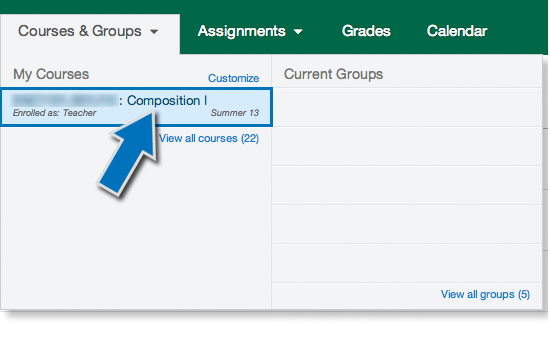 SUbmitting EGRADES VIA GRADEBOOK
Step One
---
From the Courses & Groups section, select the course you wish to record eGrades for.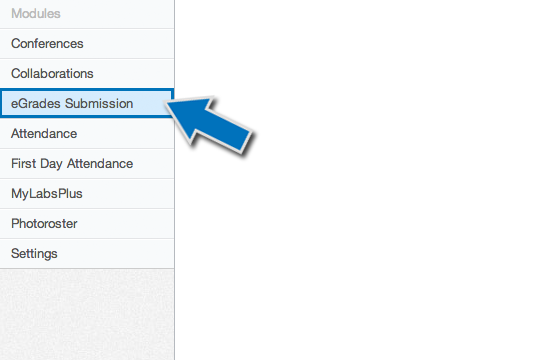 Step Two
---
Once in the course, select eGrades Submission from the left navigation panel.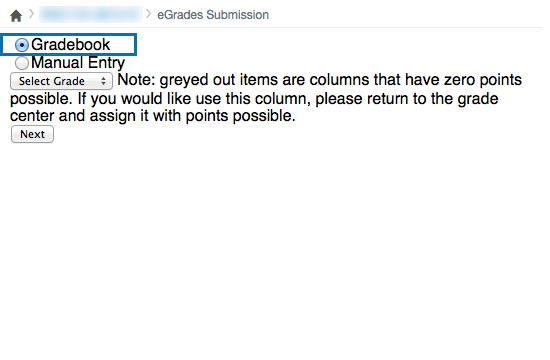 Step Three
---
On this screen you are given a choice to have grades automatically pulled from Gradebook or to enter them manually. Choose the Gradebook radial button.
NOTE:
Manual entry options are explained in a later section.